Dave Thomas, the founder of Wendy's said, "What do you need to start a business? Three simple things: know your product better than anyone, know your customer, and have a burning desire to succeed."
At AccuTrex Products, we consider that a good foundation for starting a business.
But how do you make sure your business continues to grow and evolve? For that, you need three other things: exceptional customer service, quality products and ongoing education. After all, growing a business means facing new challenges as the company expands. We believe education is important in today's rapidly changing business environment.
Here, we explain one of the ways AccuTrex is staying at the forefront of their industry.
To develop leadership skills and learn how to think strategically, AccuTrex joined the University of Pittsburgh's Institute for Entrepreneurial Excellence (IEE) 17 years ago. So far, three employees have completed their development program. They are Mark Beichner, CEO, Danielle Beichner Cornell, Director of Logistics and International Sales and Jon Craft, Business Analyst and Application Engineer.
AccuTrex considers this investment in personal and professional growth to be an investment in their future. That's why they are proud to have a platinum membership in the IEE.
Institute for Entrepreneurial Excellence, Excellent Resource
Mark Beichner considers the IEE to be an extension of their business. He explains, "being able to leverage their consortium of business associates and knowledge base has proven invaluable. They act as a sounding board that provides guidance in areas where we are not the subject matter experts."
As with any professional organization, the IEE enables members to assist and help each other. Thanks to their membership in the IEE, AccuTrex has collaborated with several startups affiliated with PantherlabWorks.
Innovators turn to PantherlabWorks for no-cost consulting regarding the commercialization of their products. They provide innovators with assistance in:
Growth investment
Government contracting (including SBIRs)
Research and Development
Product Development
Prototyping
Brand Development
Market Research
Project Management
Business Planning
Strategy
AccuTrex has assisted startups affiliated with PantherlabWorks on product design, prototyping, and product launch by providing contract manufacturing services.
PantherlabWorks Collaborates on Universal Shim™
The relationship between AccuTrex and PantherlabWorks is a two-way street. Just as AccuTrex has helped startups, PantherlabWorks helped AccuTrex go through the legal process before launching their Universal Tab Shim.
The Universal Shim™, which is one shim that accommodates bolt sizes from 7/16" all the way to 1 17/64", was introduced to the marketplace last year. In that short time, customers reported the tool reduces the amount of money they have tied up in inventory. Plus, they say the tool helps them work more efficiently on a job site.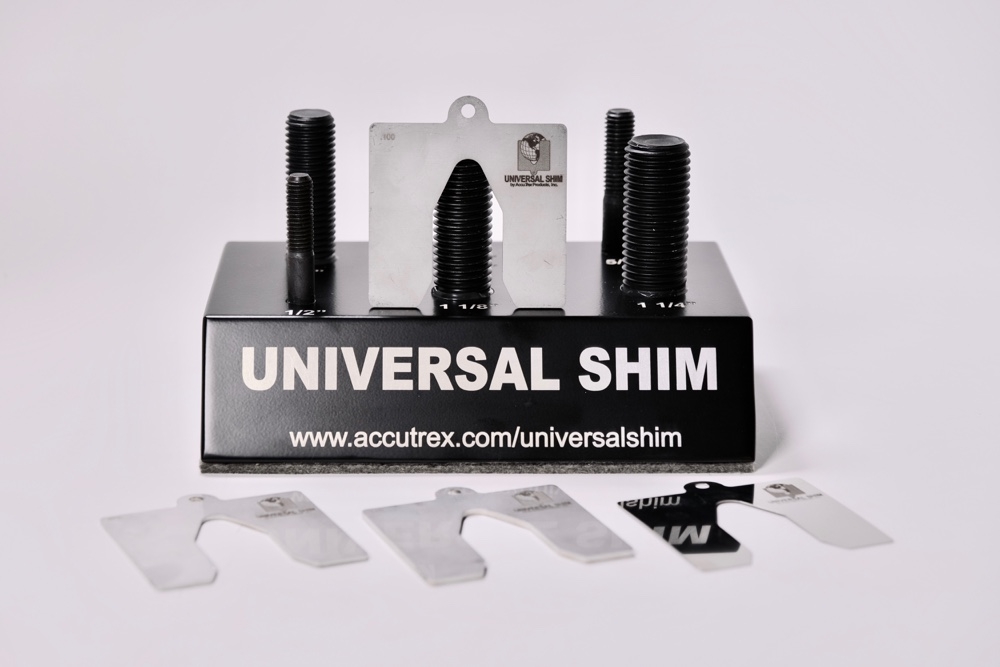 Over the years, AccuTrex has benefited from its association with IEE's consortium in academia, government, and business. "They were also a big help in putting us in touch with the Small Business Association to secure a PPP loan with the pandemic hit," said Beichner.
The UNIVERSAL SHIM™ is made in America and will save you both valuable time and money. Make sure to contact us to learn more about how it can benefit you—get in touch today!