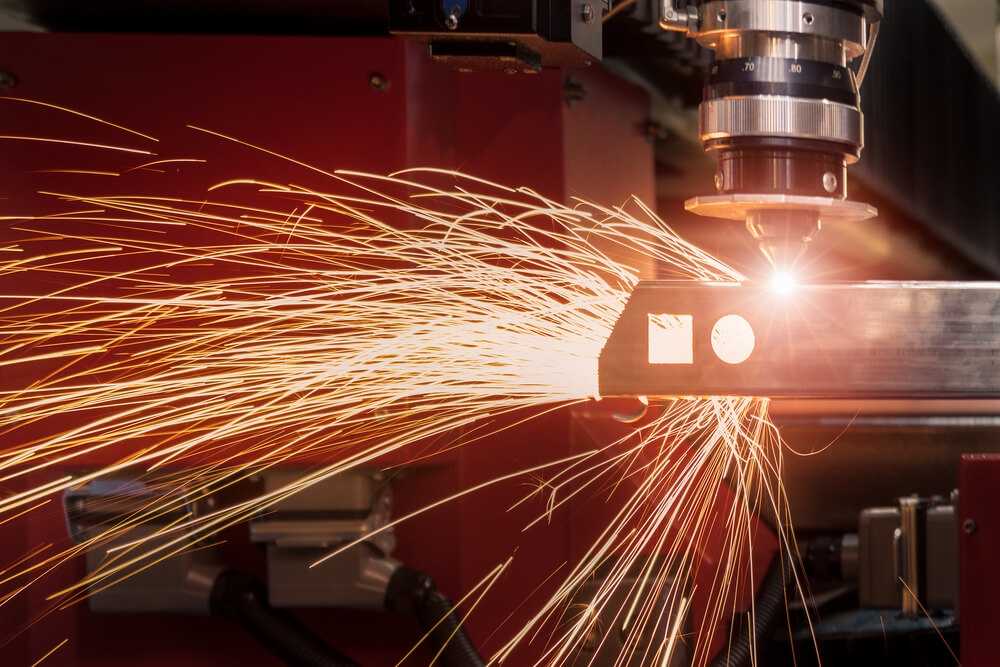 Servicing Customers Globally
Laser cutting is a cost effective manufacturing method to cut most metals. It is important for a buyer or engineer to locate a company that has invested in the equipment to cut thin AND thick parts… flat AND 3-dimensional parts. AccuTrex can offer it all!
AccuTrex currently has nine lasers in their Canonsburg, PA facility and three lasers in their Lancaster, SC plant. Our enhanced lasers have up to 4000 watts in capacity, shuttle tables, auto load/unload systems and 6-axis cutting capabilities. Trust us to use the machine that offers you the best pricing and throughput.
Below are the materials and range of thicknesses we can cut on our lasers. Please keep in mind that we offer waterjet cutting if your part is unsuitable for laser cutting.
Materials and thickness:
Carbon Steel .001″ – 1.00″
Stainless Steel .001″ – 1/2″
Aluminum .001″ – 1/4″
Plastic .002″- 3/8″
Nylon .002″ – 3/8″
AccuTrex Products is an ISO 9001 registered and AS9100 registered, veteran-owned small business.