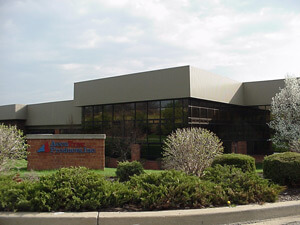 AccuTrex's Headquarters facility is located
in the Southpointe Industrial Park, Canonsburg, PA.
AccuTrex Products, Inc. serving industry since 1980, manufactures a wide range of custom products for diverse and demanding industries throughout the world. Our product line includes custom shims, gaskets, metal stampings, sheet metal fabrication and assemblies, made to your precise needs, in prototype, short and production runs. We also manufacture AccuPeel® laminated shim materials, distribute Practi-shim® color-coded plastic shim stock, and sell various other types of shim stock in our online store.
Because we are employee-owned, each person at AccuTrex has a vested interest in meeting your toughest demands for quality products, professional service and timely delivery. As an AS9100 registered company, we continue to invest in the people, facilities and technologies to serve your every need. With over a quarter million (268,000 actual) square feet of manufacturing space strategically located in Pennsylvania and South Carolina, AccuTrex offers the finest, leading-edge solutions to your stamping and fabricating needs.
AccuTrex Products is an ISO 9001 and AS9100 registered, veteran-owned small business.