AccuTrex manufactures custom precision shims for the aerospace, aviation & aircraft industry. Used for a wide range of applications, including washers, motor and vibration mounts and seals, our shims offer high performance in the harsh environments found in aviation equipment.
Shim Manfacturing Capabilities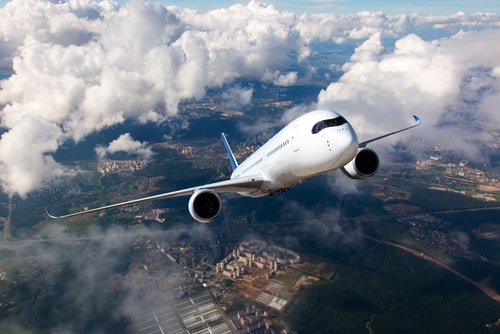 AccuTrex offers stamping, waterjet cutting, and wire EDM services to manufacture our custom shim washers to your exact specifications.
Our staff will determine the most cost effective and efficient manufacturing method for your application. With its full production capabilities, AccuTrex manufactures quantities that range from prototype and short run through large production runs.
Materials
AccuTrex aerospace and aviation shims are manufactured from a wide range of materials including carbon steel, stainless steel, brass, copper, aluminum, AccuPeel® laminated shim stock, titanium and nickel alloys, as and other materials.
The different materials available provide a wide range of attributes, from strength to EMI/RFI protection to corrosion resistance.
Our shims are available as laminated stock, if required. Custom peel strengths are available to meet your specific requirements. To learn more about our capabilities in this industry, download our free guide about aerospace shims.
AccuTrex Products is an ISO 9001 registered and AS9100 registered, veteran-owned small business.